Five generations, five strong personalities, have succeeded one another at the Maison Brun hotel. Three women and two men: a true family, who passionately share their history, their taste and their way of welcoming others with warmth and friendship.
Since the creation of "L'Auberge du Lac" in 1864, the café-restaurant and later the restaurant-hotel Maison Brun has acquired a real reputation among gourmets who love authentic and friendly local cuisine.
Nowadays, Denis in the kitchen and Catherine in the hotel management are at the helm of the family establishment and ensure that its values, which have lasted through the century, are kept alive: respect, taste and simplicity.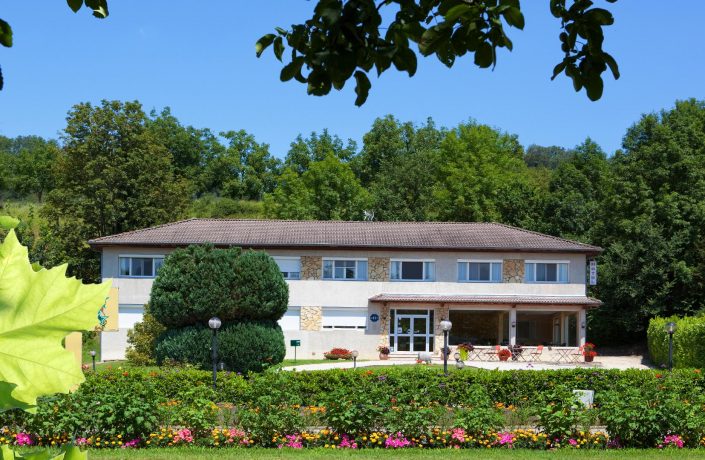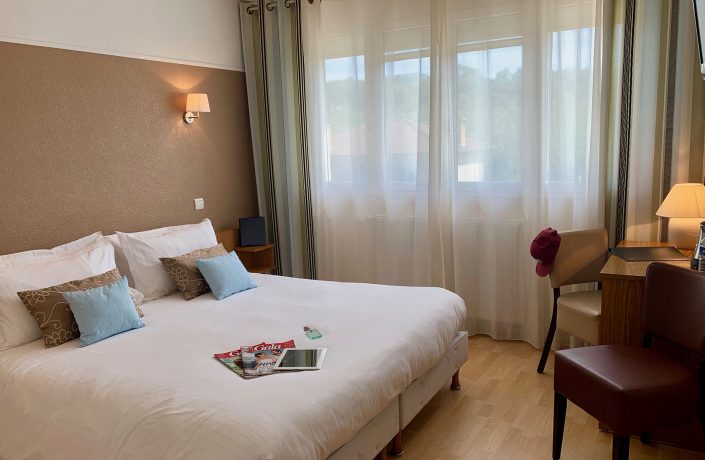 Our family-friendly hotel has 11 bright and spacious rooms, equipped with all the comforts you need for your stay. Double or Twin, they are ideal for a getaway for two, a business trip or a trip with friends.
Put your bags down in the heart of a privileged environment and enjoy the wonders of the Dauphiné. The thousand and one treasures of the Pays Sud-Grésivaudan await you, from the hanging houses of Pont-en-Royan to the Ideal Palace of the Facteur Cheval, not forgetting the wide open spaces that are a delight for hikers, cyclists and rowers.
Embark on a gastronomic journey between land and sea, flavours of today and yesteryear. In a bucolic setting on the banks of the Isère, Chef Denis Brun offers a traditional and friendly cuisine, which evolves with the seasons.

Sit down in the cosy dining room or on the shady terrace to discover one of the best tables in the region.
The restaurant can accommodate groups and business meals in its three rooms with a capacity of 90 covers. The restaurant is closed on Sunday and Thursday evenings and all day on Monday.